The Illinois criminal charge of battery, ILCS battery, is listed under 720 ILCS 5/12-3. The law says,
"(a) A person commits battery if he or she knowingly without legal justification by any means
(1) causes bodily harm to an individual or (2) makes physical contact of an insulting or provoking nature with an individual."
Battery Misdemeanor
Battery in Illinois is a class A Misdemeanor. See the chart below to see the maximum jail time and fine for Illinois battery.
| Class | Penalty Range | Maximum Fine |
| --- | --- | --- |
| A | less than 1 year | not to exceed $2,500 |
| B | not more than 6 mths | not to exceed $1,500 |
| C | not more than 30 days | not to exceed $1,500 |
No County Jail Credit
If a defendant is sentenced to county jail time for battery, he may not be entitled to "day to day" credit. This is also called the "good behavior allowance."
"Good behavior allowance" means the number of days awarded in diminution of sentence as a reward for good behavior. 730 ILCS 130/2
"(1) a person who inflicted physical harm upon another person in committing the offense for which he is confined shall receive no good behavior allowance…" – 730 ILCS 130/3
What Is Bodily Harm?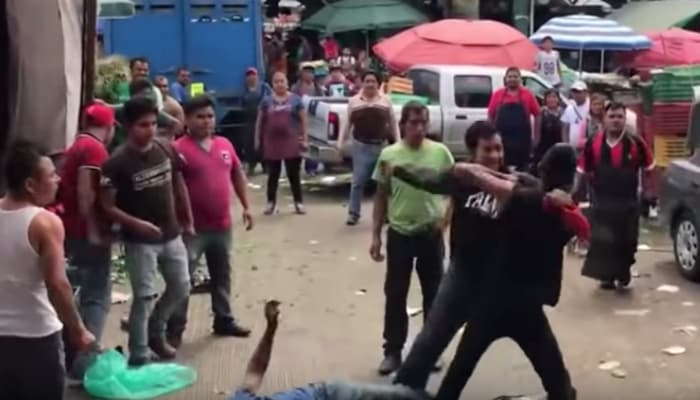 Although it is self explanatory, one might actually wonder exactly how does a court define bodily harm.
In defining the term "bodily harm" as it relates to simple battery, the Illinois Supreme Court has indicated as follows:
"Although it may be difficult to pinpoint exactly what constitutes bodily harm for the purposes of the statute, some sort of physical pain or damage to the body, like lacerations, bruises or abrasions, whether temporary or permanent, is required."

People v. Mays, 91 Ill.2d 251, 256 (1982).
Basically, evidence of contact between a defendant and the victim, combined with the jury's common knowledge, is sufficient to establish that a defendant's conduct has caused bodily harm. See Rotuno, 156 Ill.App.3d at 992, 109 Ill.Dec. at 597, 510 N.E.2d at 465.
For example, in Rotuno, this court found that evidence that the defendant kicked a police officer in his legs and midsection while the officer was trying to push the defendant into a police car with the assistance of another officer and that such attempts were unsuccessful until a citizen stopped to assist both officers was sufficient to prove by circumstantial evidence that the officer who was kicked suffered some physical pain.
See also People v. Boyer, 138 Ill. App. 3d 16 (1985) (where the court found no bodily harm when the victim's only testimony pertaining to harm was when she answered "yes" when asked if she experienced any pain).
What Is Insulting Or Provoking Contact?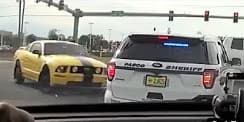 Although the term speaks for itself there is pleanty of case law describing exactly provoking or insulting contact.
For instance, In People v. Hood, 2015 IL App (1st) 150589-U, a police officer stopped a car with an uncoperative driver.
The driver refused to hand over his information, did not role the window down, and refused to get out of the car. When the officer returned to his squad car the driver put his car into drive and bumped the squad car causing it to rock back an forth.
The officer said he was "a little shaken up" and "a little scared" and got out of his car immediately out of concern that defendant would ram it.
The defendant argued that this was not insulting or provoking contact in part because the officer was never actually touched. The court held that "defendant's actions…caused a physical touching of the officer by something put in motion by defendant." Certainly, the officer was not harmed but the contact was sufficiently of an insulting or provoking nature.