Podcast: Play in new window | Download ()
Terry Hake talks about Greylord In Episode 337 (Duration 30:31). Operation Greylord was a massive undercover sting operation that targeted corrupt judges and court officials in Cook County in the early 1980's. 

Subscribe: Apple | Google | Spotify | Android | RSS | Direct Download
APPLE PODCASTS GOOGLE PODCASTS
Earn CLE And Win More Cases


With The Premium Nuggets Podcast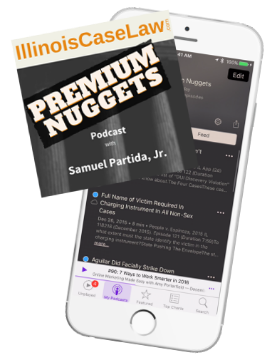 Increase your litigation skills.
Easily identify winning scenarios. 
And get the most recent case law updates.
In This Episode
"I saw funny things going on. I saw attorneys meeting with judges before their cases were tried behind closed doors for 20 minutes, and then I'd go out and lose the case." — Terry Hake
Meet Terry Hake, the former attorney turned FBI agent who helped clean-up courthouse corruption.
When Terry Hake became an assistant Cook County State's Attorney in in 1977 the legal landscape in the courthouse was not like we know it today.
No case was immune from the fix. This was not just going on in misdemeanor rooms where the stakes weren't as high. Every case could be bought including:
Murders
Rapes and
Child Molestations
In this interview you'll learn how a young, inexperienced – completely disillusioned – prosecutor turns state's evidence, works undercover and starts recording corrupt conversations.
"Can't Miss" Moments:
✓ If you think the criminal courtrooms were a cesspool of corruption, you should have seen the divorce rooms. You won't believe what they were buying and selling there.
✓ There's a very practical reason why life for honest lawyers was tough during this time period. Even honest attorneys had their reputation tarnished in certain circles.
✓ There was one thing the feds told Terry he had to think long and hard about before deciding to go undercover against judges. Terry took a week and balanced his biggest fear with his disgust for the system and decided to do it. For the next 3 years he worked undercover and…
✓ In 2014, Terry came full circle and came back to the Cook County State's Attorney's office as an assistant prosecutor. He was either going to be hailed as a hero by his peers or condemned as a snitch. Listen in to hear how Terry describes his experience when he came back.
✓ The truth about working undercover for the FBI. Newly minted FBI agents train and get sworn in at Quantico. Not Terry. He was sworn in a garage in Addison, Illinois. 
Buy Terry's Book
Links & Resources