See People v. Reedy, 2015 IL App (3d) 130955 (August). Episode 087 (Duration 5:03)
What happens when this drug dog makes it to the scene of a traffic stop in a flash? The case involves the discovery of 900 grams of heroin.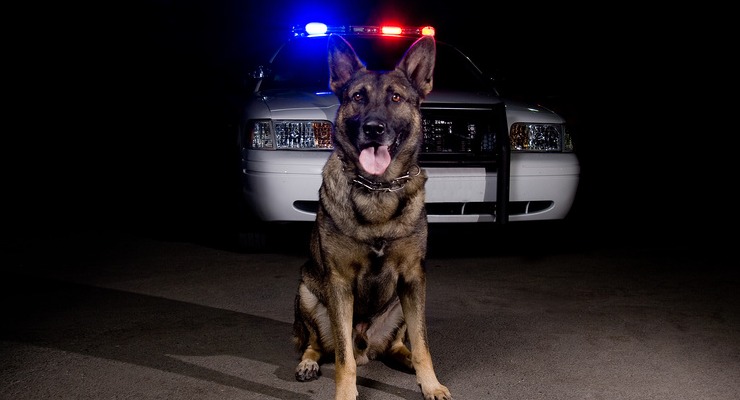 Subscribe: Apple | Google | Spotify | Android | RSS | Direct Download
APPLE PODCASTS GOOGLE PODCASTS
This is a very close case.
The trial judge granted the state's motion to suppress evidence. The appellate court abruptly reversed.
Facts
The car is seen crossing the solid line, twice.
The line crossing happens while on the car is on the entrance ramp to the highway. For one of the crossings, the tire was over the line for 4 to 5 seconds.
Defendant only gets a warning but not before a drug dog responds to the scene and alerts.
Holding
The trial court granted the Defendant's motion to quash and suppress. The case actually involves two defendant's. With that much contraband involved, the passenger also gets charged.
Appellate court abruptly reverses.
Analysis
The reviewing court said that Defendant did not violate the improper lane usage statute, which is applicable only to roadways "divided into 2 or more clearly marked lanes for traffic." 625 ILCS 5/11-709.
In any event, the appellate court was sure Defendant violated the statute prohibiting driving on the shoulder.  625 ILCS 5/11-709.1(a).

The reviewing court noted that the dog got there almost immediately after the stop. Further, the officer was in the process of writing a warning ticket when the dog alerted. No evidence exists that the drug questioning in any way extended the time of the stop. The entire traffic stop here lasted less than 10 minutes, and this was not a case where the officers stalled in order for a narcotics canine to arrive or to otherwise develop probable cause.
Conclusion
No doubt, in almost all future litigation involving a drug sniffing dog in an Illinois courtroom this case will be in the back pocket of the prosecution.
The defense will still harp and rely heavily on United States v. Rodriguez.
For more information on challenging drug dogs in court, see my resource page on drug dogs.