Episode 418 (Duration 33:13) The NIU College of Law Criminal Defense Clinic is essentially a law firm staffed by law students – Professor Paul J. Cain reveals how it works on the inside.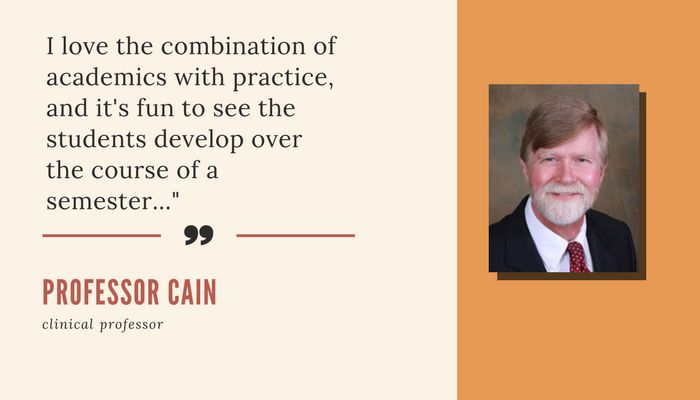 In This Episode
"I love what I'm doing. I love the combination of academics with practice, and it's fun to see the students develop over the course of a semester or even multiple semesters ." — Paul J. Cain
Professor Paul J. Cain
Professor Paul J. Cain has been a professor at the NIU College of Law for 14 years.  Currently, he is the clinical professor of their Defense Clinic.
The Professor is also the president of the Illinois Association of Criminal Defense Lawyers (November 2017 to November 2018).
"Can't Miss" Moments:
✓ Learn all about the Zeke Giorgi Criminal Defense Clinic. What charges are covered? How students get their cases? How'd you end up in Winnebago County and not Dekalb? Who was Zeke Giorgi? What do the local public defenders think? How do the judges treat the students? Do students do jury trials? (Go to 6:30)
✓ Track a Defense Clinic case from inception to the end. Are students allowed to handle substantive motions and litigation hearings? (Go to 14:12)
✓ There are 2 classes that are mandatory prerequisites the students have to have before being admitted into the clinic. Evidence, criminal procedure, trial advocacy, and mock trial are all just recommended but not required.  (Go to 15:20)
✓ Benefits and value offered by membership to the IACDL… (Illinois Association of Criminal Defense Lawyer) (Go to 22:20)
Links & Resources
See Also
You may also want to check out…