30 Hours Every 2 Years Here's How You Can Exclusively Use Only Your Ears!
Only Chumps Are Still Reading The Cases. Right Now A Select Group Of Attorneys Have Discovered How To Use Their Ears To Stay Up-To-Date & Informed About The Criminal Law.
Dear Colleague,
The MCLE Board requires that each and everyone of us complete 30 hours of continuing legal education or CLE every 2 years. 6 of these hours must in professional responsibility. 1 hour must include instruction on diversity and inclusion and 1 hour must include instruction on mental health and substance abuse.
Otherwise, there are no specific subject matter requirements.
This means an attorney who focuses their practice on the criminal law can fulfill their CLE course requirement by taking tax, family and real estate courses.
…and I've done that!
My name is Samuel Partida, Jr., and I've been an Illinois criminal law lawyer for over 17 years. I've always focused my practice on criminal law cases. I've worked for the defense and the prosecution. It didn't take long to discover that having the right information at the right time is how attorneys distinguish themselves.
I created the Premium Nuggets Podcast to help my colleagues meet their CLE requirements AND deliver information that helps them be better criminal law lawyers. 
"[The Premium Nuggets] keeps the current cases accessible and in the forefront of my mind. It's been the easiest way I've found to stay current with the cases."  
"…I also have a high degree of certainty that the podcast is covering the most important cases with the biggest issues. I don't have to keep track of the big cases because I know they'll be covered on the podcast."  — Paul Meyers, Criminal Law Attorney
Illinois CLE Courses For Criminal Lawyers
What if attorneys in Illinois who wanted to be the best darn criminal law litigators they could be could actually use their CLE obligations to meet this goal?
That's what we're doing with this podcast. 
With this podcast attorneys are meeting their Illinois CLE course requirements through a podcast that keeps them up to date with the ever changing criminal case law.
That's the mission!
Illinois Criminal Lawyers Are Using A Podcast To Earn CLE And Listen To The Cases.
Subscribe & Start Listening Now!
Nothing beats an audio podcast for case law updates.
This means attorneys can listen to the cases and not have to read them. Nothing beats a fast and easy way to keep up with the cases while simultaneously having the ability to comply with all Illinois CLE requirements. 
A better way to stay informed
A better way to make sense of the array of statutes
A better way to know about the changes
A better way to keep up with the cases
… and, shoot, a better way to earn Illinois CLE credit.
The Criminal Law Solution To Your Illinois CLE Obligation. 
✓  New ear habit for lawyers. It's not disgusting, won't get you arrested, and can be done in public with zero embarrassment. In fact, you'll love doing it in public without shame.
✓  From case publication to your brain; it's never been easier. This is one of the most powerful technologies known to man for getting large volumes of information in your head without any reading or invasive surgery.
✓  This is the fastest, newest way to upgrade your practice. Become a case law expert when you discover how to pay steady persistent attention to the cases, start brain-mapping and making connections between important legal concepts. Finally, the easiest way to become a master litigator.
✓ How to cheat and steal your way to proficiency. A system so simple and effective, even a young attorney can use it to dominate a seasoned attorney in court! 100% legal and ethical all the way, and all it takes is 10 minutes a day.
✓ Imagine learning the cases and loving every minute of it. That's not only possible; it's likely. Know about all the most controversial cases before the opposition. Discover the most common mistakes made by prosecutors, the police, and judges. A criminal case is like a minefield. This is your map telling you where not to step.  The #1 Way to stop a judge from shafting you is to cite case law.
✓  And a whole lot more…
Subscribe & Start Listening Now!
Your Secret
Courtroom Weapon
I felt strongly that Illinois criminal law attorneys were missing out. 
…and I now present to you, your secret weapon for keeping up to speed with the Illinois criminal law and the easiest way to satisfy your 30 hour commitment to legal learning.
It's The Premium Nuggets Podcast.
This is a legal resource unmatched in –
Cost
Ease of consumption and
Relevancy to your Illinois criminal law practice.
Nothing else out there can streamline your legal learning like a podcast. There's no better, faster way of mastering a criminal courtroom and earning CLE.
Let me explain.
INTRODUCING THE PREMIUM NUGGETS PODCAST

The Premium Nuggets Podcast is a subscription legal service that updates and informs you on the latest Illinois criminal case law.
INSIDE THE PREMIUM NUGGETS PODCAST… 
I capture the valuable nuggets and lessons offered by recent Illinois criminal opinions. 
I record and document only the most valuable bits of legal learning offered by the cases. Then, I package it all in an audio file delivered automatically to your phone, computer or other mp3 listening device.
This is called a podcast. It's so valuable to attorneys because it relies on audio learning.
3 Reasons Why A Podcast Trumps Reading
It's easier, more efficient, and takes way less time
You can do it while doing something else
You can earn CLE credit
That's right, you can actually earn CLE credit for keeping up with the cases.
How did I manage to pull that off?
Easy.
I read the rules. 
Did you know Illinois Supreme Court Rule 795(d)(10) says that "[n]o credit shall be earned by reading advance sheets, newspapers, law reviews, books, cases, statutes, newsletters or other sources"?
However, participating in an approved course is 100% legit.
Therefore, every quarter of the year I bundle all the podcast episodes of that period into audio courses for CLE approval. After approval, those attorneys who have been keeping up with the episodes are automatically entitled to CLE credit.
Those who fall behind just listen to the approved modules, assured their CLE certificate is waiting.
This podcast's primary objective is to use the cases to increase your professional competence as an attorney. This is the perfect marriage between your obligation to earn CLE credit, the burdens of keeping up with the cases, and strengthening your knowledge base.
There is no easier way to dissect and analyze the…
Significant intellectual
Educational and
Practical legal lessons  
offered by the cases.
Subscribe & Start Listening Now!
Includes Over 30 Hours of Illinois CLE Including All 6 Hours Of Professional Responsibility.
This Is The Only Solution That Allows You To Earn CLE While You Easily Keep Up To Speed With The Cases!
The Minimum Continuing Legal Education Board of the Supreme Court of Illinois has approved over 30 hours of CLE courses inside this podcast. Get instant access to these hours of including all 6 hours of professional responsibility.
You're putting your ears to good work.
No minute goes wasted. 
It's Audio Only!
This means there's no sitting in front of a monitor for hours on-end.
That's because these hours are formatted as a

downloadable mp3

.
You won't need to see my big-fat talking head.
Instead, I'll deliver an mp3 file (a podcast!) that you can download to your phone, mp3 player, or any other audio player.
This means you can take your CLE with you.
In these downloads, I spoon feed you all the latest findings with the most significant effects on the law. 
Your Reporting Period Is Right Around The Corner
How Does It Work?
Step ❶: Register 
First, you decide you want to do this and hit the subscribe button to register.
Step ❷: Your Magic Link
Then, you'll receive a magic link in your e-mail.
Step ❸: Copy-Paste
Third, you copy then paste your magic link into your favorite podcast player.
Subscribe & Start Listening Now!
Why Does It Work?
So check this out…
Modern educators like to say that modern technology has allowed them to "flip the classroom."
Here's what they mean:
Students now consume educational materials at home via the internet through YouTube and podcasts.
The time at school is now available for more active learning.
Active learning is where the rubber hits the road when it comes to getting information to stick.
The brain works best when it is creating and processing information not just consuming it. That's when you ask questions about what you are learning. That's when you get to be critical of the information you are processing. Without an effort to reconcile what you are hearing with what you already know true understanding and learning does not happen. Active listening means listening while analyzing, comparing, and categorizing what you're listening to.
True learning is not a spectator sport.
Before online videos and podcasts came along teachers needed to use valuable classroom time to present the basic material being studied. The lectures and lesson plans provided the raw foundation for learning.
Homework is where students were given the chance to be more active with their learning.
See the problem?
The more active learning, the meaningful learning, had to happen without supervision.
Today, a teacher can "flip" this arrangement.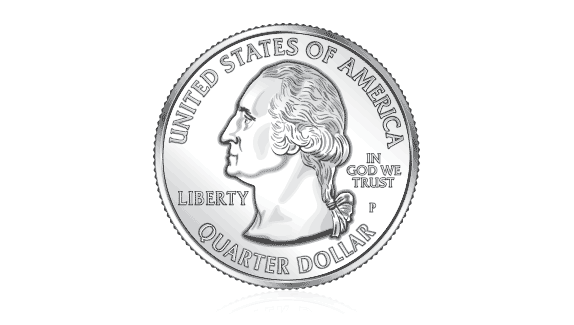 In a "flipped" classroom a student consumes the foundational elements of a lesson at home via online video or podcast and now uses the classroom time for more active learning.
Teacher time is when guidance and supervision can be applied for the biggest impact.
The question for lawyers is if they too can benefit by having someone else do the hard work of gathering the cases and presenting them for consumption?
Is there a benefit to flipping the cases?
The answer, of course, is YES!
When you listen you are doing it with a fresh legal mind, without the expense in energy, motivation or time to gather the material.
…and because you have a fresh mind it means you can listen actively.
You're not wasting valuable brainpower trying to read, sift, and hunt down the information in the first place.
You begin beyond that point.
Now your listening with an active brain that's asking questions, being critical, comparing scenarios, identifying fact patterns, and categorizing the knowledge.
But not just any knowledge.
We're talking about valuable Illinois courtroom skills and relevant legal updates.
That's how litigation experience is created, how legal memory is improved, and these are your first steps towards consistently overpowering the opposition.
Sure, you can still read the cases but an audio podcast multiplies your results.
The secret here is that you aren't wasting valuable time and energy reading. It's the reading that is a draining your mental resources.
With a podcast for crim law lawyers audio files are automatically sent to your phone. You learn faster and more efficiently. Outthinking and outperforming the other side is directly tied to how fast you can learn and process legal information.
The faster you manage to "flip" your legal learning the larger the explosion in your litigation skills.
Subscribe & Start Listening Now!
…But I Couldn't Possibly Remember Or Make Sense of ALL The Cases.
It's true. 
There's also a realistic danger of information overload here.
That's why a podcast for criminal lawyers has to be done right if it's truly going to become a system for mastering the cases. Episodes must be produced in such a way that they promote retention and recall.
Without that we don't have a system.
Without that it's just another time suck in your day.
How The Brain Works
Luckly,
modern researchers in neurology, psychology and education know a lot about how the brain works. They know how the brain retains and recalls valuable information.
Scientifically there are very good reasons why an audio podcast can lead to fast litigation advantages and can streamline your legal retention.
…But it has to be done right.
You see,
learning, memory, and cognitive studies have all established that you remember what you understand. Said differently, that which you can understand will get remembered.
Memory Tricks
Known For Centuries
For example, take a simple memory task.
If you try to memorize a series of nonsensical words you'll find it almost impossible.
Yet, as soon as you can construct a sentence or short story that utilizes the words, you magically remember the words.
Experts have known for centuries that people with the best memory are the ones who can couple random bits of information with imagined but familiar mental structures.
These "mental structures" often take the form of, for example, an abstract room in an imaginary castle, parts of your body, or days on a calendar.
Mental Schemas At Work
In the law, we also have pre established mental structures that act as our memory and learning building blocks.
In psychology and cognitive science they call these mental structures schemas. Schemas are just the broad categories used by your brain to organize information.
Take, for instance, a criminal trial.
You know how the basic steps of a trial work. You know how a trial unfolds, that certain things happen before other things. There are countless law related schemas used by your brain to make sense of all your new legal experiences and legal concepts.
Subscribe & Start Listening Now!
 Your Brain's
Filtration System
There's also a sophisticated filtration system at work here.
Your brain employs a powerful filtration system that determines what will and won't be stored and remembered.
And a podcast for lawyers, to be effective, can take advantage of this. You see, the human memory filter is tied to three key facets of learning:
Experts know that
experience
emotions and
entertainment
can all promote retention and learning.
What's Going On In Your Head
But check this out: 
You likely already bring a ton of courtroom experience to the table. 
Immediately then, the information in this podcast makes it past an initial hurdle simply because of the subject matter. To your brain a podcast about the Illinois criminal law is highly relevant and will pass the initial gatekeeping function.
In the context of schema theory, all I'm saying is that your brain already has the filing cabinets built and constructed for the new information you'll be listening to and processing.
There is a natural multiplying factor built in here.
The more you know the more you can know. The more you listen the easier it is to retain.
Indeed, schema theory has strong implications for improving your criminal law memory. The more you know about the law, the easier it becomes to learn even more.
Learning begets further learning.
The more you listen to the podcast the faster you progress.
This is because new learning always attaches itself to previously learned material.
As the brain builds up folders of information and begins to sort them into the appropriate drawers, your recall and retention of the material naturally improve.
New legal concepts and ideas become just a subset or a twist to something you already know, making it that much easier to process and retain.
Subscribe & Start Listening Now!
Emotion
But there's even more going on here…
A podcast for Illinois crim law lawyers has got to take into account emotion if it's going to be effective.
It all began with the early history of the human race. Yeah, yeah – I know. I'm not going to spend a lot of time back there. Events from a different millennium had huge effects on how your own brain developed.
You see, things that needed to be learned thoroughly were often linked to moments of high emotion.
A hunter in imminent danger of death because of a mistake would either perish or survive. Those who survived would probably perish on a future hunt unless they could remember their mistake well enough to avoid it in the future.
What was the difference between those who could remember and those who could not?
Well, some had brains that became more active at times of high emotion.
The course of evolution favored the survival of people whose memory didn't filter out information that was linked to extreme emotions such as fear, anger and jealousy.
More recent research has shown that other strong positive emotions like exhilaration can also cause your memory filters to activate.
Information that is perceived during emotional times is more likely to be retained.
The implications for case law learning is clear.
In order to better absorb the information more thoroughly, the material in a podcast should be presented in such a way as to tug on the listener's emotions.
Luckily, the case law allows itself to be presented with emotional undertones.
After all, these cases are about a crime. There is almost always a strong emotional element associated with what happened.
Also, the lawyers in a case make decisions that can be examined from an emotional perspective. The lawyers are not above having feelings when they find themselves involved in an intense litigation experience. There's nothing wrong with emphasising the feelings of the lawyers in a case.
The point is that the stories in the cases make it extremely easy to link the material to some emotional element.
Combine this emotional element with your current legal schemas and you can begin to appreciate how an audio podcast zipping through the case law can begin to explode your own litigation skills.
Subscribe & Start Listening Now!
Entertainment
Finally, any classroom teacher at any level can tell you that a little entertainment value in a presentation goes a long way to aiding retention.
Just ask yourself who were your favorite most impactful teachers?
Weren't they the ones who knew how to have a little fun?
Super Bowl advertisers know how to get football fans to remember their products.
Modern news programs understand that a little entertainment goes a long way towards capturing attention.
The entire movie industry lives off making movies as entertaining as possible. The best directors know how to turn this glamour and glitz into memorable informative commentaries.
My point is that, although, a podcast for lawyers doesn't need to break down into slapstick, stand-up comedy, when it's appropriate a little fun and humor doesn't hurt anything.
In fact, a little entertainment actually enhances your legal learning.
Once you understand what's going on in your head you can begin to appreciate how an audio podcast designed specifically for Illinois criminal law practitioners can be effectively and efficiently utilized.
When you understand how it all works you can begin to imagine how you can use a podcast to transform your own practice.
Here are the… 
Top 10 Most Interesting Ways To
Listen to the Premium Nuggets and Earn CLE:
10. While playing a round of golf
9. Hitting baseballs in a batting cage
8. Ice fishing
7. Jogging around the lake
6. Painting your family portrait
5. Doing yoga
4. Lifting weights at the gym
3. People watching at the airport
2. Bike riding in the countryside
1. DRIVING ANYWHERE.
Subscribe & Start Listening Now!
Podcasts Are Growing
In Popularity & Utility
You should know that podcasts are quickly growing in popularity and utility in other professions.
Other professions are also quickly using this new tool to meet their own demanding educational requirements.
For example, you can find professional podcasts produced for:
Teachers
Professors
Economists
Medical Doctors
Veterinarians
Accountants
Ect…


---
…But Don't Just Take My Word For It

Clearly, my opinion is biased, but here's what others are saying…
"[The Premium Nuggets] keeps the current cases accessible and in the forefront of my mind. It's been the easiest way I've found to stay current with the cases."  
"I would say one of the biggest benefits to listening to the Premium Nuggets Podcast is that it makes the cases ubiquitous in my life. Here's what I mean by that: Thinking about the cases and the broader issues is something I do more often. It's a great sounding board for the issues and the cases. It keeps the current cases accessible and in the forefront of my mind. It's been the easiest way I've found to stay current with the cases. Considering we are talking about the law, the experience is not very painful. I can listen in my car, the gym, my home, and I don't have to log into WestLaw. I also have a high degree of certainty that the podcast is covering the most important cases with the biggest issues. I don't have to keep track of the big cases because I know they'll be covered on the podcast. The case law has just become a part of my daily life rather than something I turn to whenever I find time. I'm not going to read the cases every day. I just don't have time for that. But the the podcast is like a refresher. It's a good starting off place that helps me to remember the case names and the issues. For example, right now I don't have an "eyewitness expert" case on my plate. Yet, I know the big case on the issue, "People v. Lerma", and I know experts are now generally admissible. So that's what I mean. When I do have to research, I know exactly where I'm starting."  – Paul Meyers, former Assistant Kane County Public Defender
---

"It doesn't become a chore, but a convenience."
"For me, the selling point was that it would be like advance sheets but I could recapture lost time while driving around in my car… It doesn't become a chore, but a convenience. As I saw your posts scroll down my FB screen, I was literally thinking about having my iphone read me the case updates from the ISBA, even though it would be monotone and irritating. So this is better!"  – Steven H. Fagan – Fagan, Fagan & Davis – www.myattorneysonline.com
---
"I am learning a lot."
"I did get in [the Premium Podcast] and I am reaping its benefits! You are an amazing presenter and educator. I am learning a lot." –  Michael J. Buchman – Schaumburg Attorney

---
"I have recommended the podcasts to my close colleagues…" 
"I have been listening to Samuel and the Criminal Nuggets podcast for about a year now.  I find it to be very informative and a real time saver.  Very relevant information for a defense attorney… I can't wait to have cost effective CLE that is actually relevant to Illinois attorneys and within my solo practice budget.  I have recommended the podcasts to my close colleagues/friends." – Susan L. Stambaugh – Attorney at Law – www.macomb-attorney.com
Subscribe & Start Listening Now!
 Wait, I Have More
Frequently Asked Questions
Q: "How is this different than your free podcast, the Criminal Nuggets?"
A: Correct, the Criminal Nuggets is free and available on iTunes and other podcast directories.
The Premium Nuggets Podcast is only available to members who have paid for access to the material. You will find that the Premium Nuggets Podcast releases episodes more frequently than the free podcast. Additionally, episodes in the Premium Nuggets Podcast are shorter in length.
The paid alternative tracks the recent decisions much more closely.
Q: "How frequently are episodes released?"
A: The main goal of the Premium Nuggets Podcast is to track and follow the Illinois criminal court opinions as they are released. Only the most pressing and significant cases will be translated into a podcast episode. One of the main functions of the service is to sift through the cases for you. 
This means up to 5 episodes per week may be released. Monday through Friday are the release days. The exact number of episodes released per week depends on what is happening in the courts.
I am extremely conscientious of your time. As such, each premium episode will be between 3 to 10 minutes in length. 
Q: "Do I earn CLE credit by listening to the Premium Nuggets Podcast?"
A: No-Yes.
CLE credit is not initially available simply by listening to the podcast. The Illinois Supreme Court Rules require that a CLE provider submit a curriculum and gain approval for a minimum 30 minutes of credit. The individual shows will be  much shorter than the minimum required time period. 
However, every quarter I bundle all the episodes into an audio course that gets submitted for approval. I notify members when the courses have been approved and CLE credit then becomes available.
Q: "Do I need an iPhone to listen?"
A. No.
The purple podcast player on your iPhone can access the Premium Nuggets Podcast. However, various apps on your Android phone can also play this podcast. You can also listen to episodes through a browser online.
Any phone or device capable of accessing a podcast feed or accessing an mp3 file may be used to listen to the podcast. 
The entire experience works best and is designed for podcast listening devices.
Once you have become a member, you are given a special link. Once this link is copied and pasted into your phone, you begin to automatically receive the premium episodes.
This sounds complicated, but you only need to make this connection once.
It's literally a matter of copying and pasting. After that, the episodes are delivered to your phone automatically.
Q: "Is there a guarantee?"
A. I absolutely guarantee a full refund within the first 30 days. If you don't find the value in this audio podcast, I don't want your money. If you are not 100% satisfied, I promise to give you back every penny.
No hassles and we remain friends and colleagues. 100% Money-Back Guaranteed. I am not sacrificing my law license for a scam or gimmick. 
Subscribers and attorneys who have selected the monthly payment option can cancel at any time.
Q: "Really, how is this different than the monthly emails I'm already getting from another provider – what's the real value here?
A: Until someone who cares about the cases, the law and the practice of  law reads the cases for you then provides you with an oral dissection of the case, the podcast cannot be compared to the services you are already paying for.
When I read the cases I'm pulling out and highlighting the practical courtroom advice and procedures they contain. I'm doing much more than reciting the black letter rules. I also am trying to determine where the individual cases fit in the big picture.
When there is an inconsistency in the cases, I tell you. When the case helps explain a broader concept, I lay it out.
The problem with other resources is that you need the time and energy to  READ THEM. The audio podcast format makes it extremely easy to stay committed to the process.
The power in the Premium Nuggets lies in the:
Learning Without Reading
Paying Steady Attention to Recent Cases and
The Sifting To Ensure a Case is "Episode Worthy"
BONUS #1
When You Subscribe To The Premiu Nuggets Podcast You'll Get Immediate Access To…
THE CASE LAW MEMORY FORMULA 
Turn Your Memory Into A Case Law Machine When You Combine This Formula With The Premium Nuggets. You'll Turn Your Ordinary Stressed Out Legal Brain Into A Case Law-Magnet.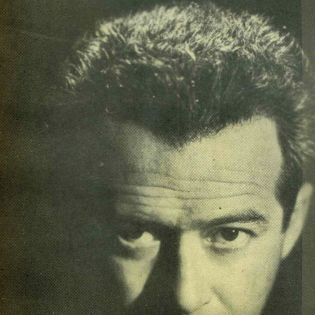 Get Ready For Case Details To Ooze In Through Your Ears Smack Into Your Brain And Find A Nice Comfortable Place To Settle Into And Stay There Forever!
Never Forget The Name Of The Important Cases As Long As You're An Attorney.
First of all, this is a memory course. It's about 60 Minutes long. It's broken down into 6 audio MP3 files. Once you finish the course, you'll never again forget the important details of the cases that matter. You'll be able to instantly recall the case name, the month, and the year of publication at the exact moment when you need the information most.  
By Far The Fastest Way To Turn Stressed Out Lawyers Into Walking-Case-Law-Machines
Together, the formula and the podcast turn stressed out, busy lawyers into walking-case-law-mini-freaks.
The Podcast & Memory Formula Compliment And Magnify Each Other
When the formula is combined with the podcast the combination quickly becomes greater than the sum of its parts. Not since peanut butter and jelly, bread and butter, or popcorn and cheddar cheese has a combination of two things made this much sense together. Indeed, they complement each other unbelievably well. "The Case Law Memory Formula" combined with regularly scheduled audio summaries of the case law (The Premium Nuggets Podcast) magnify and accentuate the positive benefits of each product.
The formula gives you the foundational mental techniques necessary to easily catalog and remember cases in your brain. The podcast provides the raw data that needs to be processed. Without the formula the data easily turns into mush in your head. Without the podcast the formula is worthless. It turns into nothing more than just a nice parlor trick to be performed anytime you find yourself reading through stacks of cases.
How The Lawyer Becomes A Lethal Litigation Weapon
Ironically, with "The Case Law Memory Formula" the podcast ceases to be a focus and begins to play a minor role in the attorneys litigation game. When the podcast takes a backseat you know everything is working right. That's because all the important information gets absorbed into the attorney's permanent memory. The significant litigation tool moves into your head! You become a case-law-memory-machine!
The podcast regularly delivers the most recent and significant cases to your brain. Your brain then turns it into a lasting memory accessible at any time. I'm telling you, you have to try this deadly combination for yourself.
Claim Your Bonus Now By Subscribing To The Premium Nuggets. Hit The Button Below.