When Can Police Search Your Car Without A Warrant?
Generally, the automobile exception to the warrant requirement allows an officer to search your car without a warrant whenever the officer is aware of facts sufficient to support probable cause to believe a vehicle contains contraband or evidence of a crime.
Arizona v. Gant, 129 S.Ct. 1710, 556 U.S. 332 (2009) was a setback for law enforcement officers because it put an end to widespread searches of cars incident to an arrest.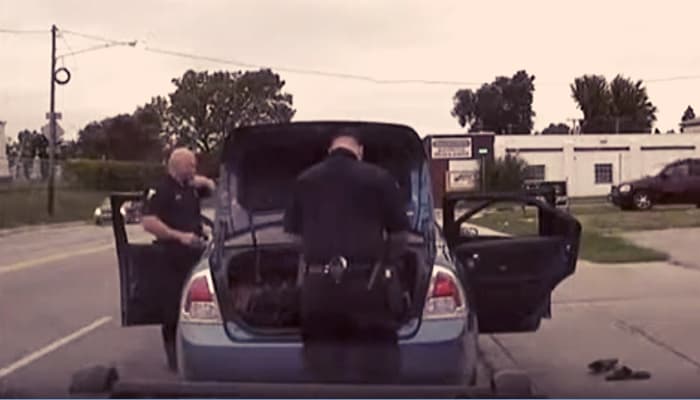 But the case did not completely rule out all car searches. A police officer can search your car, legally without a warrant when:
An arrestee is within reaching distance of the vehicle when arrested.
It is reasonable to believe the vehicle contains evidence of the offense arrested for.
There is a legitimate concern a suspect may be armed or have weapons.
There is probable cause to believe a vehicle contains evidence of criminal activity unrelated to the traffic stop.
A car is lawfully towed or removed from the scene then an inventory search is proper.
A driver has given consent to the officer, or
There is some other exigent circumstance that requires the search of the car.
Answers To Your Top 10 Car Search Questions
Recently, I analyzed all the most relevant police car search cases, and put them into a resource for lawyers and officers.
To see the answers to the top 10 most frequently asked questions pertaining to car searches go here:
Answers To Your Top 10 Police Car Search Questions
Learn more about the Illinois criminal law basics.
The Ultimate Police Car Search Guide
You can go dizzy trying to make sense of all the Illinois related car search cases. But I gave it a go, and I organized the cases into these helpful sections. Please use the links below to learn more about the details around police car searches in Illinois.
As is true about other areas of the 4th amendment, every detail can really make a big difference.
Part 1
People v. Gant & The Aftermath
Part 2
The Ordinary Scope Of Traffic Stop
Part 3
What Is Probable Cause For A Car Search?
Part 4
What Is A Police Inventory Search Of A Car?
Part 5
Consent To Search A Vehicle
Part 6
Coercion and Consent To Search A Vehicle